Sunbanks Resort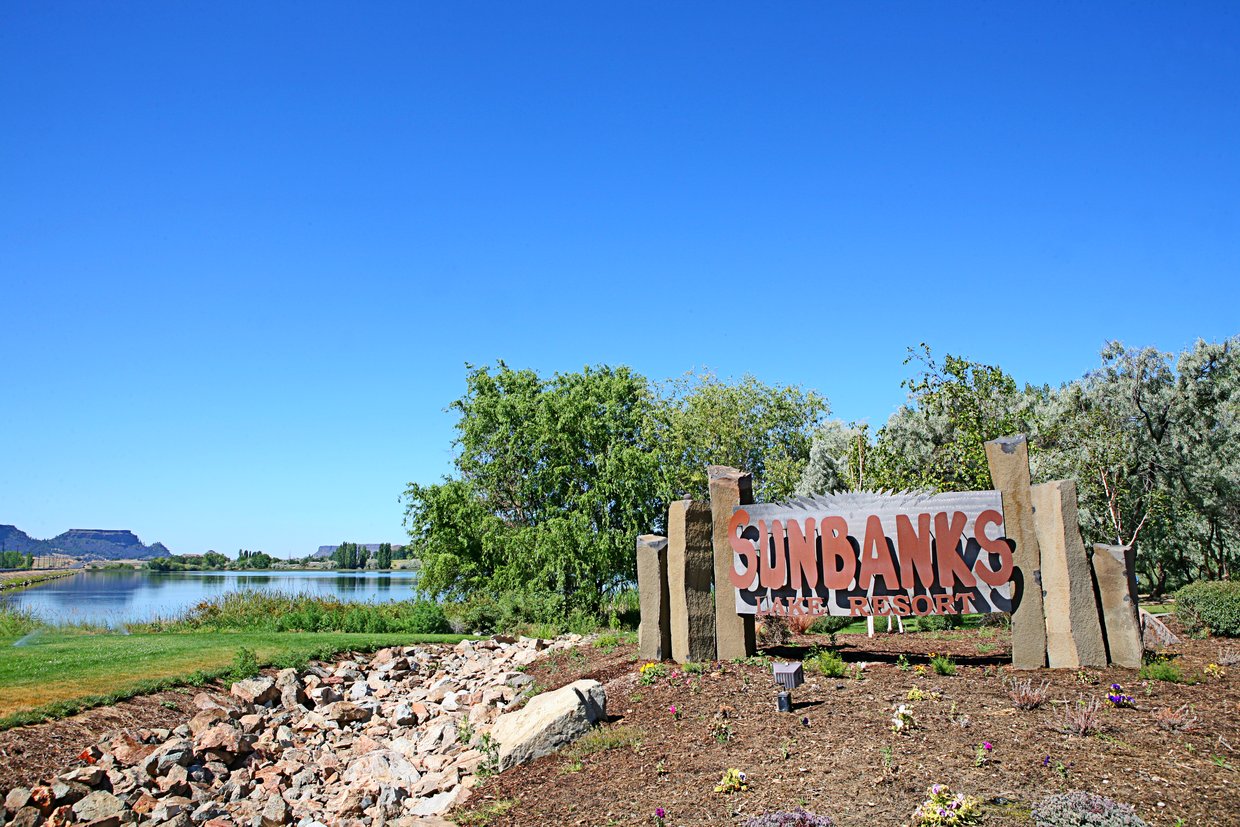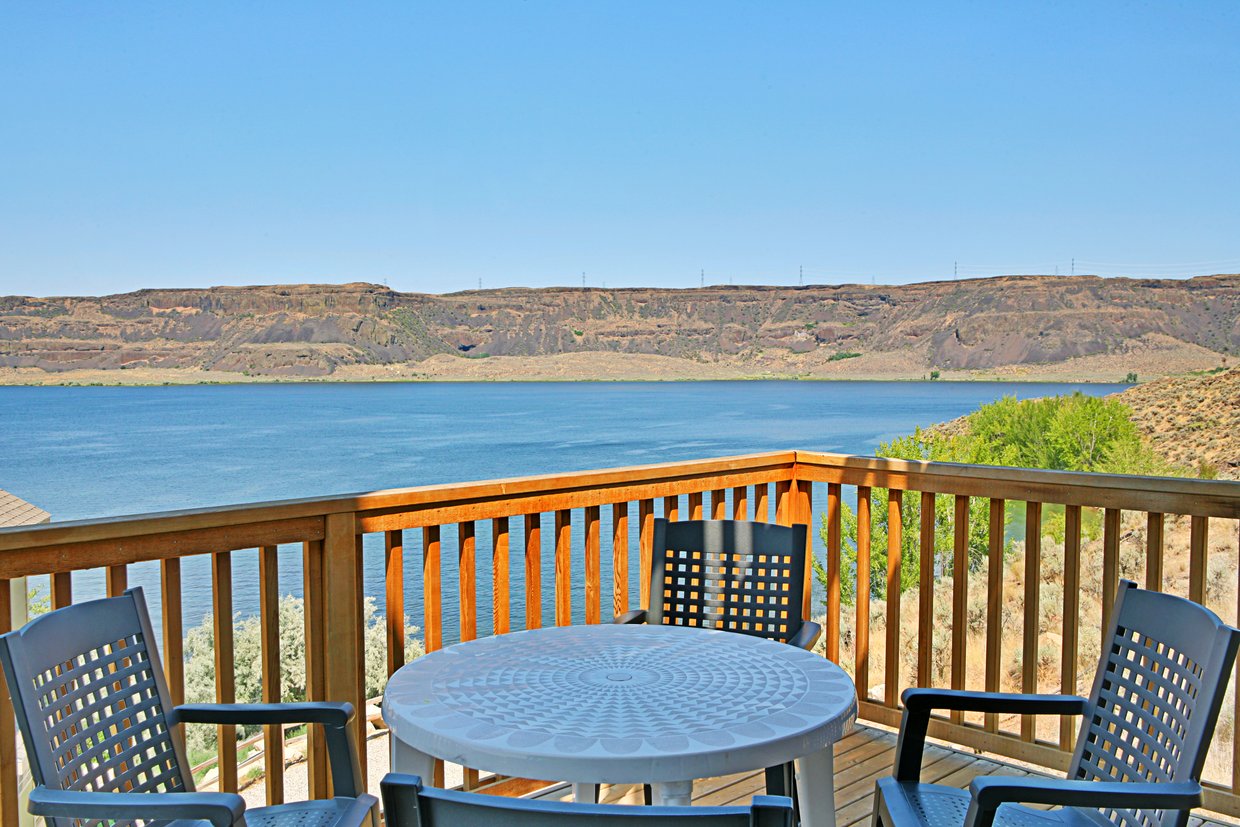 It may not be the most well know destination in the state. But the Banks Lake area should be. There are 300 days of sunshine, a gorgeous volcanic valley and a sparkling blue lake with nooks and crannies to boat your life way.
Plus, unlike so many other Washington lakes this one gets warm warm warm in the spring, summer and fall. That means swimming and boating and waterskiing on Banks Lake are all that much more fun. Wear your swimming suit and forget the wetsuit. It is more like being in the Caribbean than in a frigid mountain lake.
Located smack dab in the middle of the state Sunlakes is easy to get to from anywhere. Just a 4 hour drive from Seattle and less from Spokane. Good roads, wide open spaces and a pleasant drive get you to a true summer oasis.
Right out on the lake is the best resort going. SUNBANKS RESORT has always been a hot spot for camping and boating. But in recent years over two dozen homes and villas have been added with huge territorial views and all perfectly outfitted with great furniture, barbecues, pots and pans and more. But you still get full access to the water front., docks and swimming areas.
There are also a passel of what are called Dry Cabins, these are small faux log cabins nestled right down on the lake shore. It's like camping but without the hassle of a tent. More comfortable too. And, of course, Sunbanks still has camping spots for tents and RV's. There is a mammoth log lodge with a nice store and check-in desk. Plus a full service restaurant, coffee shop and fun bar for the adults.
In late spring and early autumn Sunbanks hosts its own rootin' tootin' blues festival. A very popular event that books early. Don't be left out on that one. And no matter when you come to Sunbanks you are sure to have a fun family time.
Full Kitchen
Lake Resort
Long Term Rentals Welcome
Heating & Air Conditioning
Minimum Rental Age is 25
Starry Starry Nights
Partial Lake View
Gas Barbecue
Clothes Dryer
Clothes Washer
Full Resort Priviledges
Satellite TV
DVD Player
Power Boat Rentals
High Speed Wireless Internet
Water Skiing
Lake Swimming
Freshwater Fishing
300+ Days of Sunshine
Sandy Beach
Name: Sunbanks Resort
Status: Active
Rating:

Type: Resort
57662 highway 155 North, Electric City, WA, USA
Destination: Lake Roosevelt
Location: Banks Lake
Lat/Lng: 47.928401, -119.058164
Setting: Water Front Resort
View: Full Water View
Houses: 30
Campsites (RV): 60
Full Hookups: Yes
Campsites (Tent): 86
Timeshare: No
Phone: 866-925-7084
Fax: 888-628-0839